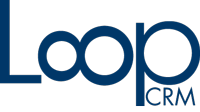 Another CRM? Really?
YES!
Most CRM is designed for upward reporting. Many inputs - few outputs.
Loop is integrated within our KiTS Cross Channel Marketing Suite, yes with reporting,
PLUS – MORE Connected Marketing Output Options than any system we know of.
(If you know of another call Brian 905.731.7132  - we're super competitive).
Brand Managed, Compliance Controlled - CRM & Marketing in one tight package.
Used daily, by subscribers across North America, this unique WAM System connects, Paper, Social, + "e".